Gibbons PC Hosts Pre NFL Media Day Party
Throughout the year Audience Pleasers has been non-stop promoting and executing multiple events to get ready for the ultimate one held on February 2nd, FOOTBALL! Every year the NFL hosts their media day and Jersey had the pleasure of welcoming the Broncos & Seahawks to the Prudential Center for a series of interviews with the players.
It just so happens our friends at Gibbons Law P.C. have their building right in front of the prudential center and decided to take the advantage to host the ultimate pre-media day event.
Gibbons P.C. is one of the top 200 law firms in the nation. They were brilliant hosts as they featured Howard Cross, New York Giants Super Bowl XXV team member, and the youth of Newark, for the press traveling to Media Day.
"Refuel, Recharge, Reconnect" was the motto of the day.
Gibbons offered the following to the media:
Refuel– with complimentary bagels, grab and go items, coffee, tea, and other refreshments
Recharge – with complimentary wi-fi and charging stations
Reconnect – with the best of Newark's youth – including a marching band from the Wilson Avenue School of Performing Arts & Science, a boys' choir from the St. Benedict's Preparatory School, and volunteers from Christ the King Preparatory School.
Featuring a meet and greet with former New York Giant Howard Cross, and offering access to its conference center space overlooking the Prudential Center for use in reporting and broadcasting the news or as b-roll, they certainly went above and beyond to make this event a great success.
As for more entertainment, the St. Benedict's Choir was asked to perform as well as 4 beautiful Montclair State cheerleaders to rowd up the crowd with hyped up routines in front of our very own StarLine Disc Jockey.
"It is our honor to share some hospitality and the talents of some of Newark's students with the media who are traveling through Newark for Media Day," said Patrick C. Dunican Jr., Chairman and Managing Director of Gibbons P.C.
Audience Pleasers was more than grateful to be able to be a part of and provide a multitude of decorations and entertainment for everyone to enjoy. We look forward to more great events like this one in the future.
Sigma Delta Phi sorority sisters & MSU cheerleaders included: Cristina Locascio, Ariana Locascio, Nalita Sutipayakul, & Nicolette Cirinelli. Featuring our StarLine Disc Jockey trio to provide the music for the girls as well as to add liveliness to the event: Michael Galasso, Kayla Hoffmann, & Thomas Borshe.
The members of the Choir who performed were: Walter Barnes, James Benjamin, Amari Day, Joshua DeSousa, Troy-Moore Kasilig, Edmond Salmeron, Hakeyh Watkins, Christian Edwards, Dakota Gibbs, Jabari Lockhart, Darian Toms and Justin Dickerson.
And last but not least the coordinators and executors who made all the entertainment of the day possible, President Dennis Telischak and Marketing Manager Monica Caamano of Audience Pleasers.
Audience Pleasers provides a wide variety of creative and production services to support a broad range of projects.
For more information about us or to book your next event please take a look at our website www.audiencepleasers.com or give us a call at 973-773-0953 !
We're serious about having fun!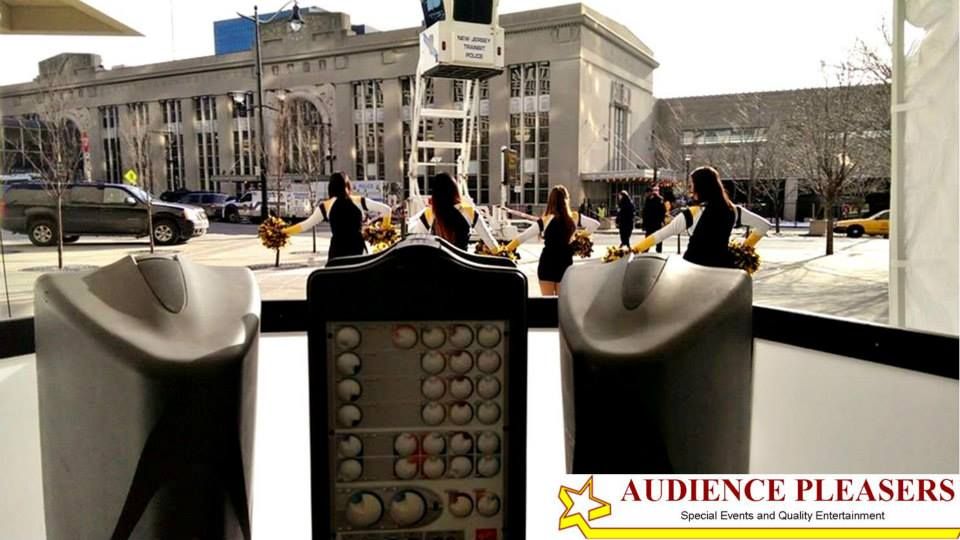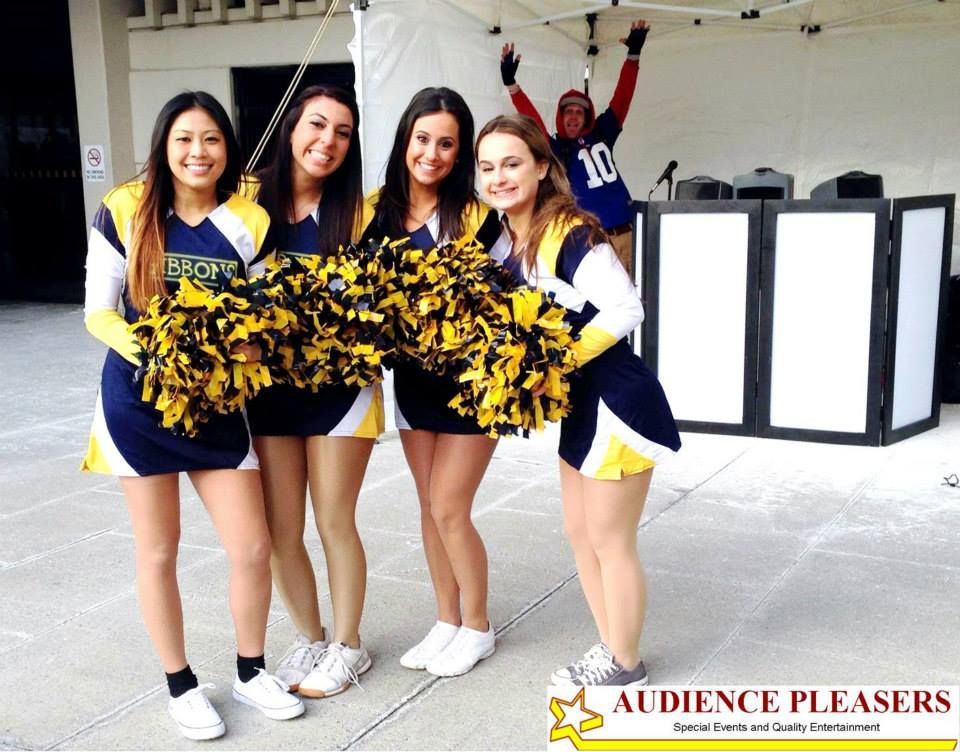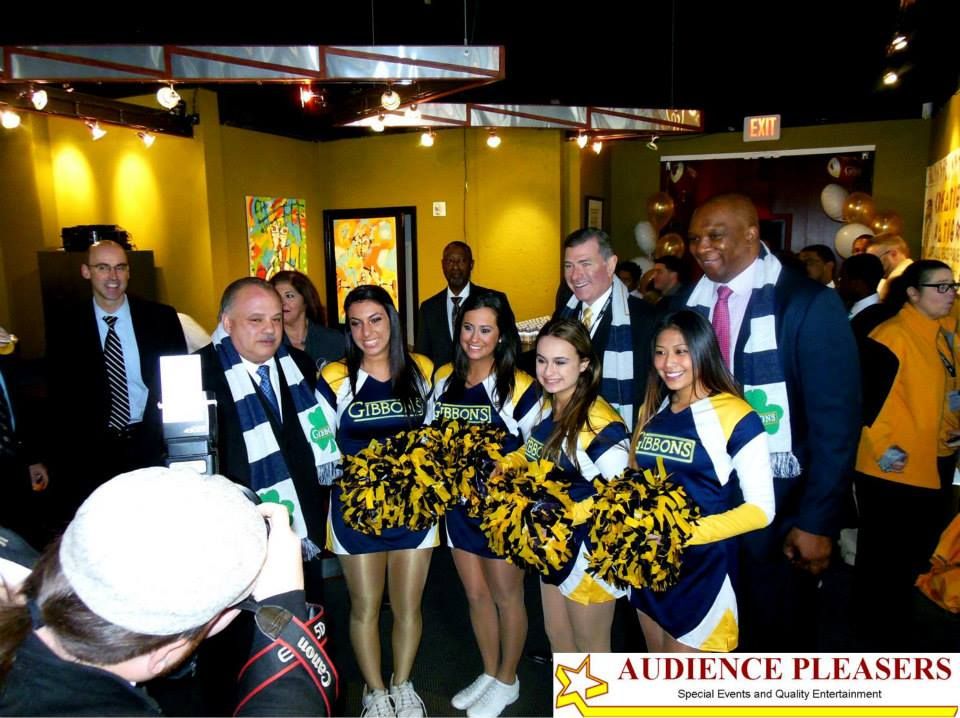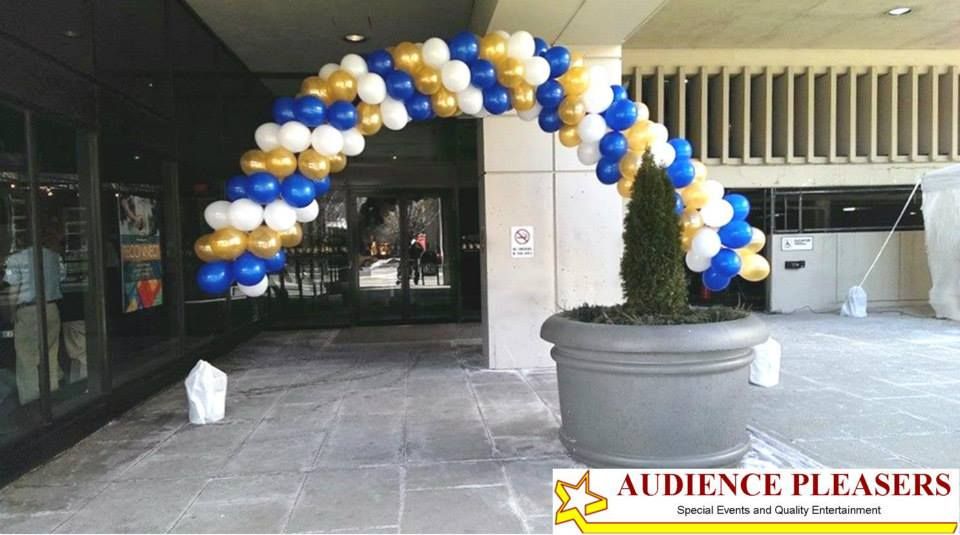 For more photos from the event visit our Facebook Page!
Monica Caamaño
Marketing Manager
Audience Pleasers
Phone: 973-773-0953
Email:info@audiencepleasers.com