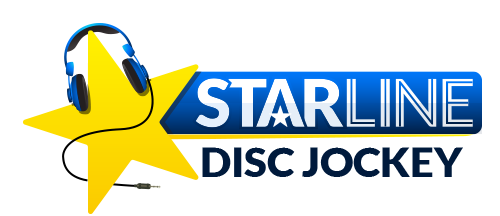 We have an entire website dedicated to our Disc-Jockeys!
Click on the logo above to visit "StarlineDiscJockey.com"
What event is complete without music? Our wonderful disc jockeys will transform your event into a terrific party. We have disc jockeys that will play any type of music you wish from the 1940's through today. Disc jockeys are great for any event. With a disc jockey as your musical entertainment, you do not have to limit your event to a single type of music. Disc jockeys can provide you with anything from upbeat dance music to soft, classical background music. An excellent choice no matter what your event!